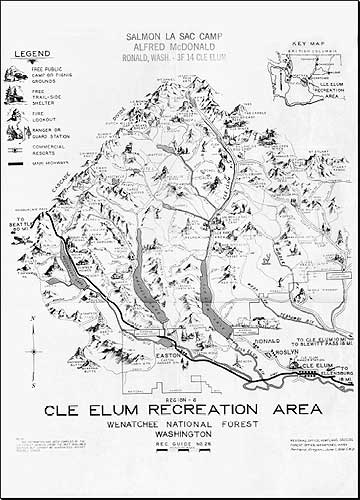 Trevor's invited our usual Daily-alum friends to spend a weekend at his parents' new house near Cle Elum. I think Cle Elum is that Safeway on the way to the Gorge. On a map, it is a very tiny grid on a very long stretch of highway. It's not exactly a dream vacation in Disneyworld or Paris, but it's also not a ground-floor apartment in Wallingford. I don't think I've left Seattle for months, except one night in Suquamish, and
I am desperate to go somewhere
. I miss packing, and the scheduled, orderly feeling of being out-of-town. I don't get to plan daily itineraries when we're sitting at home.
Of course, Brian is conveniently working that Sunday, but hopefully he can get Friday off so we can go for two days. If not, I may become obsessed with planning imaginary vacations online.
Trevor also says we can bring Buster, and his parents may stop by with a Labradoodle. Which is one of Buster's favorite breeds. Labradoodle.